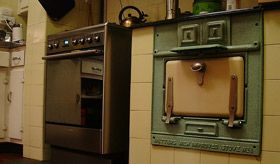 santos dreams of kitchens.

As requested, a pic of my Metters. It had its day but it's newness and improvedness had come and gone and it was time to move on.
Comments are now closed.
gastroenterwritenment
manthatcooks is an irregularly updated and occasionally informative foodsite for people who have, or would like to have, moved on from say … toast.