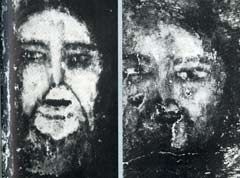 Terror on the kitchen floor. My favourite read ever, Reader's Digest Book of Strange Stories, Amazing Facts, was compromised by having to turn pages carefully as a kid so I didn't end up on page 391 and the terrible faces that appeared on a kitchen floor in Belmez in Spain in 1971.
Faces appeared and a medieval cemetery was found underneath AND
these microphones had recorded sounds not audible to the ear-voices speaking strange languages, agonised moans matching the torment in their eyes of the faces on the floor!!!!!
and speaking of horrifying phantom people and agonised moans, Robert Corr is quite the Entertainer.
Bonus RDSSAF pic: Anyone looking for a thumbnail for their DEVO coverband blog, it's yours.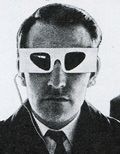 Tags: Reader's Digest Book of Strange Stories Amazing Facts, scans, spooky stuff
Comments are now closed.
gastroenterwritenment
manthatcooks is an irregularly updated and occasionally informative foodsite for people who have, or would like to have, moved on from say … toast.