A new camera so the pics are coming hot n' fast. A few traditional efforts on a 34&#176C (198&#176F) no cooking for me Sunday.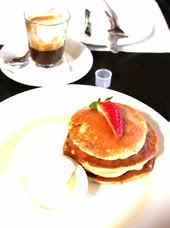 A run to City Beach in the bleachy hot sun then pancakes at the small cafe next to Oceanus (sadly not a fist sized strawberry). 30 metres of white sand away from the sea. A quick swim.
Darby Newland gets that summer Choc Chill vibe thing going. Adds to already high Choc Milk derived energy levels by eating whole sugar sachet.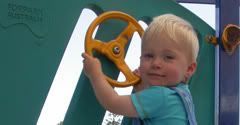 Fraser Newland imagines saving Alpine village from dam burst.
Off for a daring idea of a hot day Sunday Beef roast with Yorkshire pud. Brad does a top notch buffet carvery
Jo's Roast defies weather and is fabulous. Cold with horseradish and yoghurt and a shiraz jam. Served with Sangria and orange candlewax.
Rosie Hames compromises yet another crime scene.
Perth, Pehhhhhhhhhrth

When it's hot

It's the best place on the earth.

Oooooh yeah
and the chorus update…Go toora loora toora loo rye aye
Comments are now closed.
gastroenterwritenment
manthatcooks is an irregularly updated and occasionally informative foodsite for people who have, or would like to have, moved on from say … toast.